High Risk Merchant Accounts Guide & Info
Speak with a Merchant Account Expert Today!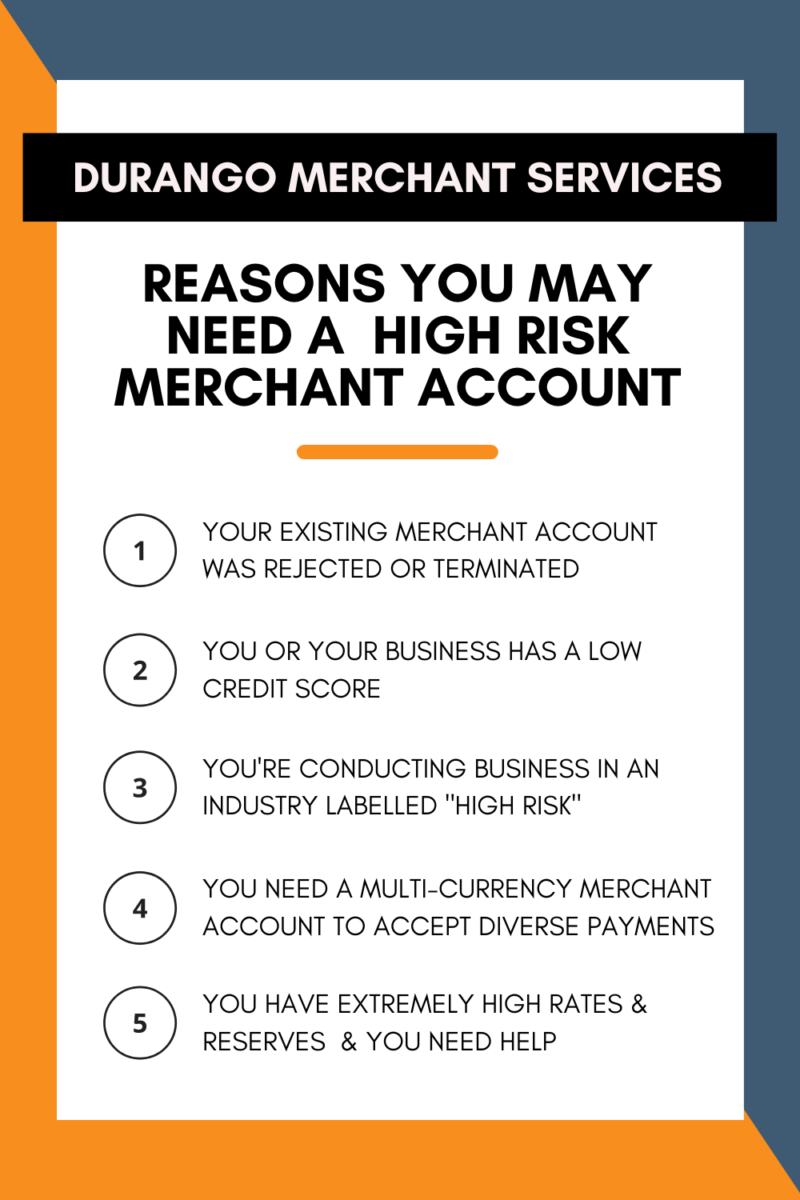 Any successful business in our increasingly digital and cashless economic world will need to accept credit and debit card payment transactions. High risk merchant accounts allow your business to do this! However, applying and getting approved for a merchant account isn't always a simple matter, especially for businesses that – for any of several reasons – are considered "high risk" by financial institutions.
Consider this post a sort of primer on high risk merchant accounts. We hope to provide the basics of how merchant accounts work, what you need to do in order to be approved for an account. We'll also touch on how to present information on your website to maximize customer satisfaction. Plus! Protect your business from unnecessary chargebacks and other fraud risks.
Do you need a high risk merchant account? We've got you covered! You've contacted the experts.
HIGH RISK SHOULD'NT MEAN LOW QUALITY
Durango Merchant Services has been in the business of placing high risk and other hard to place merchant accounts for over twenty years! We've found that many applicants seeking a high risk merchant account have a good business model with bright prospects. Unfortionately, they may still fall into the high risk merchant category and never get a fair shot at success.
We believe in peoples' desire to live their dreams and improve their lives. Our expert merchant account specialists help you navigate the entire high risk merchant account application process. Once approved you will have a dedicated account manager for the life of your account so if you have any questions, you can get in touch directly!  You can rest assured that we will utilize our considerable experience to make sure we've explored every option and have found a unique solution that works for you.
ADDITIONAL RESOURCES FOR HIGH RISK BUSINESSES
FREQUENTLY ASKED QUESTIONS FOR HIGH RISK MERCHANTS
CHECK OUT OUR BLOG FOR ADDITIONAL RESOURCES FOR HIGH RISK MANAGEMENT: